Looking for the best quotes of  RuPaul? an American drag queen, singer, actor and songwriter who became famous in the 1990s, where he appeared in several television shows, movies and musical albums.
He is the producer and presenter of the RuPaul's Drag Race reality TV competition for which he received four Primetime Emmy Awards in 2016, 2017, 2018 and 2019.
Bellow is the best collection of 25 quotes from RuPaul that will lift you, no matter what mood you're in. Check it out!
RELATED: Quotes by Joan Didion [22 Quotes On Self Respect & Love]
Biggest obstacle I ever faced was my own limited perception of myself.

"When you become the image of your own imagination, it's the most powerful thing you could ever do."__ Rupaul Quotes,

"Negativity is basically laziness. It takes a lot of hard work to remain positive, but positivity always pays off." — RuPaul

"You are not your body. You are actually an extension of the power that created the whole universe." — RuPaul

"My goal is to always come from a place of love …but sometimes you just have to break it down for a motherfucker" — RuPaul


We're all born naked and the rest is drag.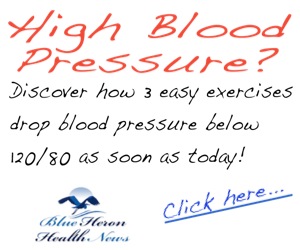 "I'm a regular Joe…I just have the unique ability to accessorize."__

Drag Race Quotes,

That is the key to navigating this life—don't take it too seriously. That's when the party begins.

"Sharon Needles. Did I meet you at the free clinic?" 

"We as gay people get to choose our family and the people we're around. I am your family. We are a family here." — RuPaul


"If you can't love yourself, how in the hell you gonna love somebody else?"

"Even when I was down, I treated myself as a star and eventually the world would catch up."__

Drag Queen Quotes,

To win at life and to win in this competition, you have to be willing to die a thousand deaths and be reborn a thousand times.

Success is something between you and yourself. I think only you know where you've come from and how far you wanna go.

I feel like you're being sabotaged by your inner saboteur.

It's very easy to look at the world and think, this is all so cruel and so mean. It's important to not become bitter from it.

If you can't love yourself, how the hell are you gonna love somebody else?__

Rupaul Sayings

If you want to be invited to the party, you better have something to bring.

Unless they're paying your bills, pay them bitches no mind!

You may not get the role you auditioned for, but make a lasting impression and they'll remember you for something else later.

Racism has nothing to do with race. It is the ego's way of making you feel 'better than' .

It's not the word itself, but the intention behind the word.__

Rupaul Love Yourself Quote,

Look at me – a big old black man under all of this makeup, and if I can look beautiful, so can you.

When the going gets tough, the tough reinvent themselves.
Closing words
And with this, we come to the end of collection. It was great to have you till here.
So, which quote did you like the most in our compilation of quotes by RuPaul.
Which ever you like, make sure to share them with your friends on social media. After all, sharing is the best caring! Thank you very much!
And, don't forget to follow us on Facebook, Twitter and Pinterest as well!
Similar Posts: